Smooth Move Is South Carolina's Preferred Moving Company
Smooth Move is South Carolina's premier moving company offering hourly rates for apartment, dorm, residential, and office moves. There is no move too BIG or too SMALL!
At Smooth Move our number one priority is to keep you, our customer happy. We do this by working swiftly and safely with your belongings in a timely manner to help you save money. With a policy of honesty and integrity our number one goal is and always will be customer satisfaction. Operating from locations across the state, we also provide statewide and long distance moving services to or from anywhere in South Carolina. You can relax knowing we are fully licensed, insured and bonded to keep all of your belongings safe.
Professional
We employ crews of professional movers who are respectful and will cater to your needs as a customer.
Experienced
Experienced members of our staff will help make your move less stressful and more economical.
Helpful
We will consistently help you every step of the way from boxing and wrapping to packing and unloading.
Honest
Our work is based on a policy of truth, honesty, integrity, and fairness that you'll see in every aspect of our company.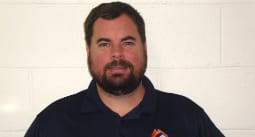 Brad Hauss
Co-Owner and Operator
Brad is a local Charleston resident of James Island where he lives with his wife and two young sons. He graduated The Citadel in 2001 before working 6 years for an international public accounting firm. Brad also has 6 years experience as CFO for a local family owned business that specializes in providing labor to deliver and install equipment. Brad has 12 years progressive business experience at the management level and is also a Certified Public Accountant.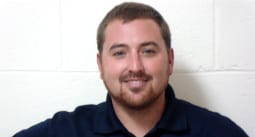 Alex Horton
Co-Owner and Operator
Alex is also a local Charleston resident of James Island and is engaged to be married next year. Alex has 7 years direct experience in the labor industry where he was responsible for managing up to 8 crews and also dealing directly in the area of customer service. Alex has 2 years experience as a manager and head estimator in the moving industry.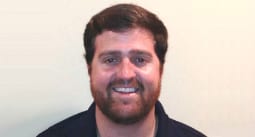 Reid Hovis
Co-Owner and Operator
Reid was born and raised in Rock Hill, SC and has over twenty years working in the customer service field, with ten of those years being in the moving and storage industry. Reid is a graduate of Northwestern High School and Clemson University, and loves supporting the athletic programs at both anytime he has the opportunity. He is encouraged by the continuous, positive growth happening in the Rock Hill area, and looks forward to being a part of the community with his wife Savannah. Ashley Allen
Sales & Customer Service Manager
Ashley was born and raised in Rock Hill, SC and has called the area home her entire life. She has over 15 years in the customer service field, and is the consummate professional in every aspect of her job. She enjoys spending time with her husband, Scottie, and their two daughters, Kierstyn and Tinley. Ashley can always be found enjoying life with a smile on her face!
Smooth Move is a local moving company whose purpose is to provide high quality moving services to our friends, neighbors, and everyone living in or moving to the area. Moving from one location to another can be extremely stressful, and that's why we're here to help! Every move is planned and tailored to fit each customer's specific needs. Our promise to you is to always make your residential or commercial moving experience as relaxing and comfortable as possible. After all, relaxing and being comfortable is what life is all about. Contact us when you need movers near you.